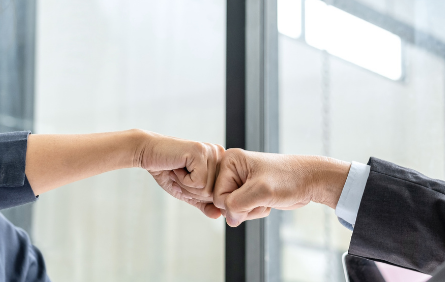 Let's stay in touch on the long run !
Do not miss the right opportunity matching your expectations, should you be actively looking for a new job, passively listening to the market or even not currently interested in a job switch!


We do speak the same language
I studied law & practiced law as Lawyer at the Brussels Bar.
I understand what you do in your job, every day. And what are your concerns.
In Dutch, English & French.


Stay up to date
Even if you are not looking for a new job, today, and without any commitment.
Know what's going on on the market.
We never know. Maybe your dream job is up there, a few clicks ahead, but not published (yet).

No spam, I swear
It's up to You to decide which kind of opportunity you want to hear about & when.
Trust me to present you only the most suitable position. For You.
Fitting your profile & career expectations.



Extensive network
Be introduced to nice companies & law firms in Belgium who trusted me years after years.
Large & small, Belgian & international ones, in highly diverse sectors.
And benefit from my knowledge of the market, since I am one of the most experienced
Tax & Legal Recruiter in Belgium today.




A car

eer Partne

r

Building long-lasting relationship is the goal.
No one shot opportunity. It explains why lots of my former Candidates became my Clients few years later. It tells by itself.
Career, CV or interview coaching, salary benchmark or market trends. Just ask.



Follow u

p



From our very first call and at every stage of your career or recruitment process.
Transparent feedback.
Even after the contract is signed, to be sure you are still happy with your career move.



Personal approach
Not a number. Active listening.
Attention & respect for your own needs, expectations, ambitions and your time.
Clear view of what you can expect.



Confidentiality
Strict discretion & transparency.
Of course, every information remains strictly confidential, and none will ever be disclosed at any time without your express prior consent !
The basics, but still important to remind.


Upfront relationship
Let's get to know each other, even without specific assignment.
To keep track of your career on the long run.
And to speed up a potential future recruitment process.




Your feedback



Last but not least.
If you are satisfied, tell others. If not, tell me.
Please. I do care! Improving is a daily job too.
Previous
Next